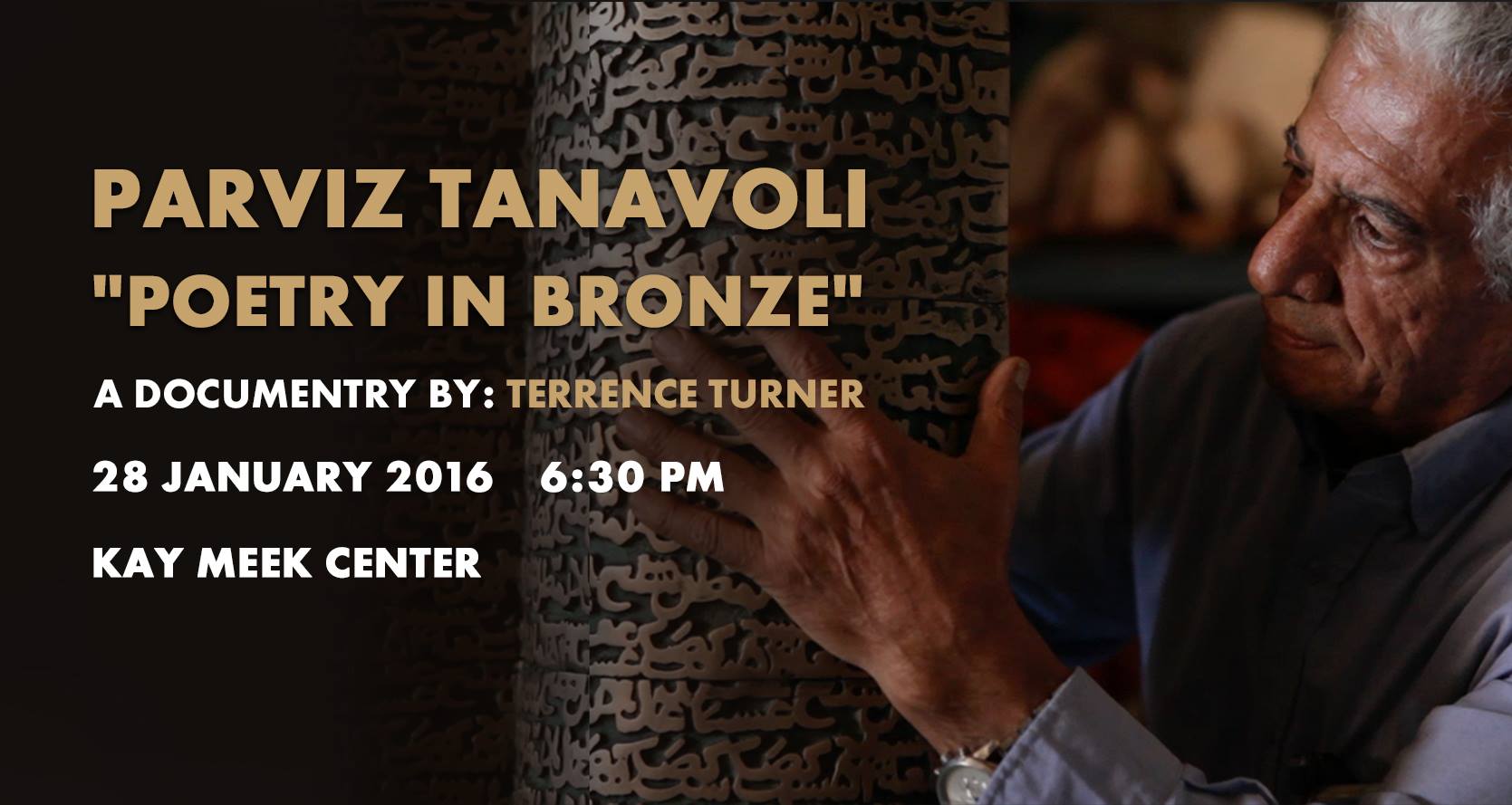 Date: January 28, 2016
Location: Kay Meek Centre
Time: 6:30pm
SOLD OUT
Parviz Tanavoli – Poetry in Bronze
It's with great pleasure that we, Neekoo Philanthropic Society, would like to invite you to the first public screening of "Poetry in Bronze", a film about the Iranian world famous artist, Parviz Tanavoli, which is directed by the very talented Terrence Turner, a Vancouver based filmmaker and artist.
We would be delighted if you would join us for an incredible evening of the screening and Q&A period with both Parviz Tanavoli and Terrence Turner.
Parviz Tanavoli is the most acclaimed internationally recognized modern sculptor to ever call Canada home. He's been named "The father of modern Iranian sculpture" and his works are featured in many renowned museums and galleries across the world including The British Museum, The Metropolitan, Tate Modern, Museum of Anthropology, etc. As well, he has been featured in various prominent magazines as Vanity Fair, Wallpaper Magazine, and many other news feeds.
Terrence Turner creates in a variety of mediums from film and video to sculpture and writing. The underlying objective of all his work is to entertain, provoke, and wherever possible, challenge the status quo.
Turner's previous documentary film was "Adele's Wish" which tells the story of Maria Altmann whose family's Gustav Klimt paintings were looted by the Nazis during WWII. The 2015 movie "Woman in Gold" starring Helen Mirren and Ryan Reynolds is based on Maria Altmann's story.
"Poetry in Bronze" tells the remarkable story of Tanavoli's fascinating journey of creation that has spanned three continents and more than half a century. The documentary features exclusive interviews with him and leading figures in the international art world. Together they illuminate the emergence and rise of this extraordinary artist who continues creating artistic masterpieces to this day.
Our event promises to be yet another unforgettable evening, shared and enjoyed with friends while supporting a great and important cause close to all our hearts.
The proceeds from this event will be donated to Neekoo Philanthropic Society with many thanks to Terrence Turner. We are forever grateful for this opportunity.